During the act of getting a concussion, your neck often gets injured in a whiplash mechanism.
It is interesting to note that of the fourteen concussion symptoms below, eleven are also possibly related to injury to the neck. (reference of Table 1: Journal of Athletic Training 2016;51(12):1037–1044)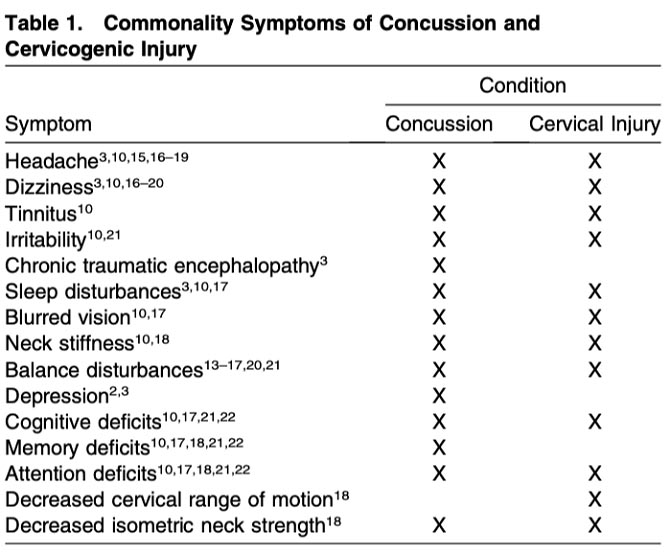 ​
So the question that begs to be asked is:
Are you suffering from concussion symptoms or from neck injury symptoms?
---
Want to Learn more about Concussion?
Watch this 4-Part Video Series by our very own Dr. Nik Dukovac, Chiropractor.
Part 1. Should I allow my kids to play AFL footy and other collision sports?
Part 2. Concussion: How to Speed Up Recovery Without Compromising Safety
Part 3. What you NEED TO KNOW to decrease your risk of Concussion.
Part 4. BREAKING NEWS: 3.8x increased risk of ACL tear post concussion in sport.